Vocabulary and Etymology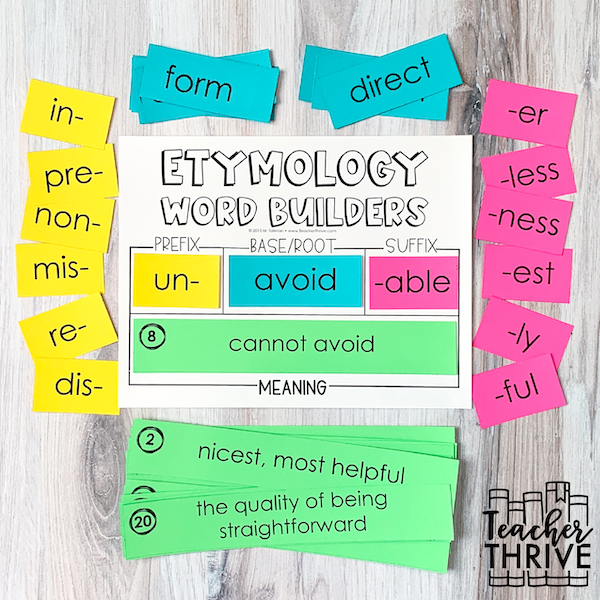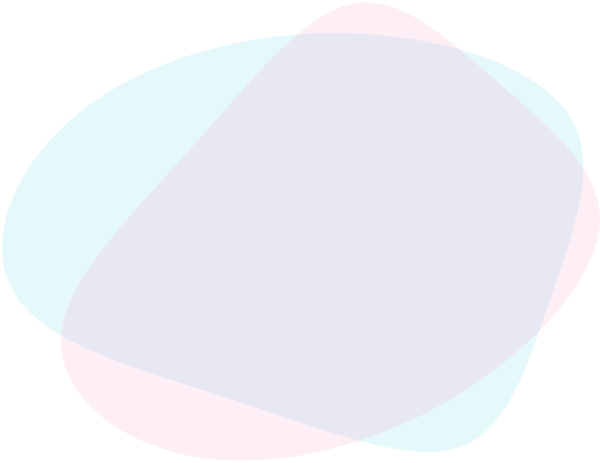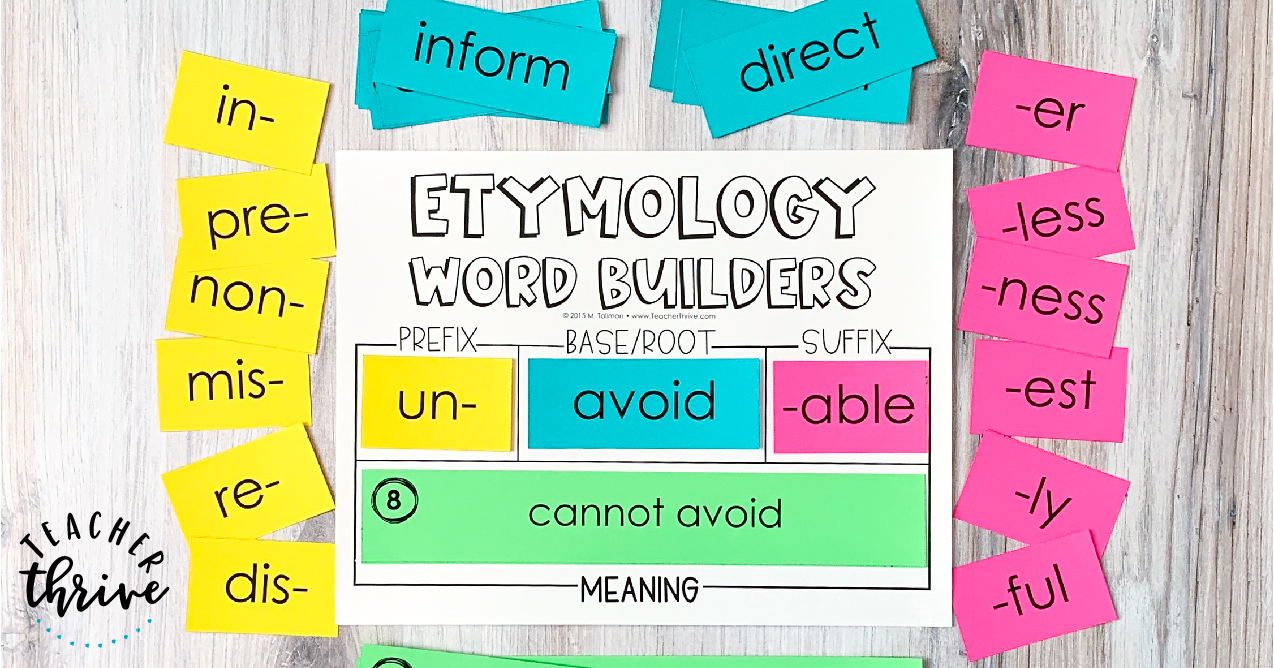 As many of you already know, I am a bit of a "word nerd."  I  have always been fascinated with etymology and love sharing this interest with students.  Teaching morphemes (especially prefixes, roots, and suffixes) is one of the most impactful things we can do as educators.  Not only does it empower students to decode unfamiliar words, but it also allows them to understand the subtle nuances of word meanings.
Here is one of my favorite tools that you can easily incorporate into your vocabulary instruction.
Etymology Word Builders
This is a hands-on activity and can easily be adapted for a wide range of learners.  Students are given a variety of prefixes, roots, and/or base words, suffixes, and word meanings.  They must find as many combinations of words as they can and then match the words to the correct definition.  Answers can be recorded on a separate sheet of paper and discussed in class.
I also created a digital version that students can use in Google Slides.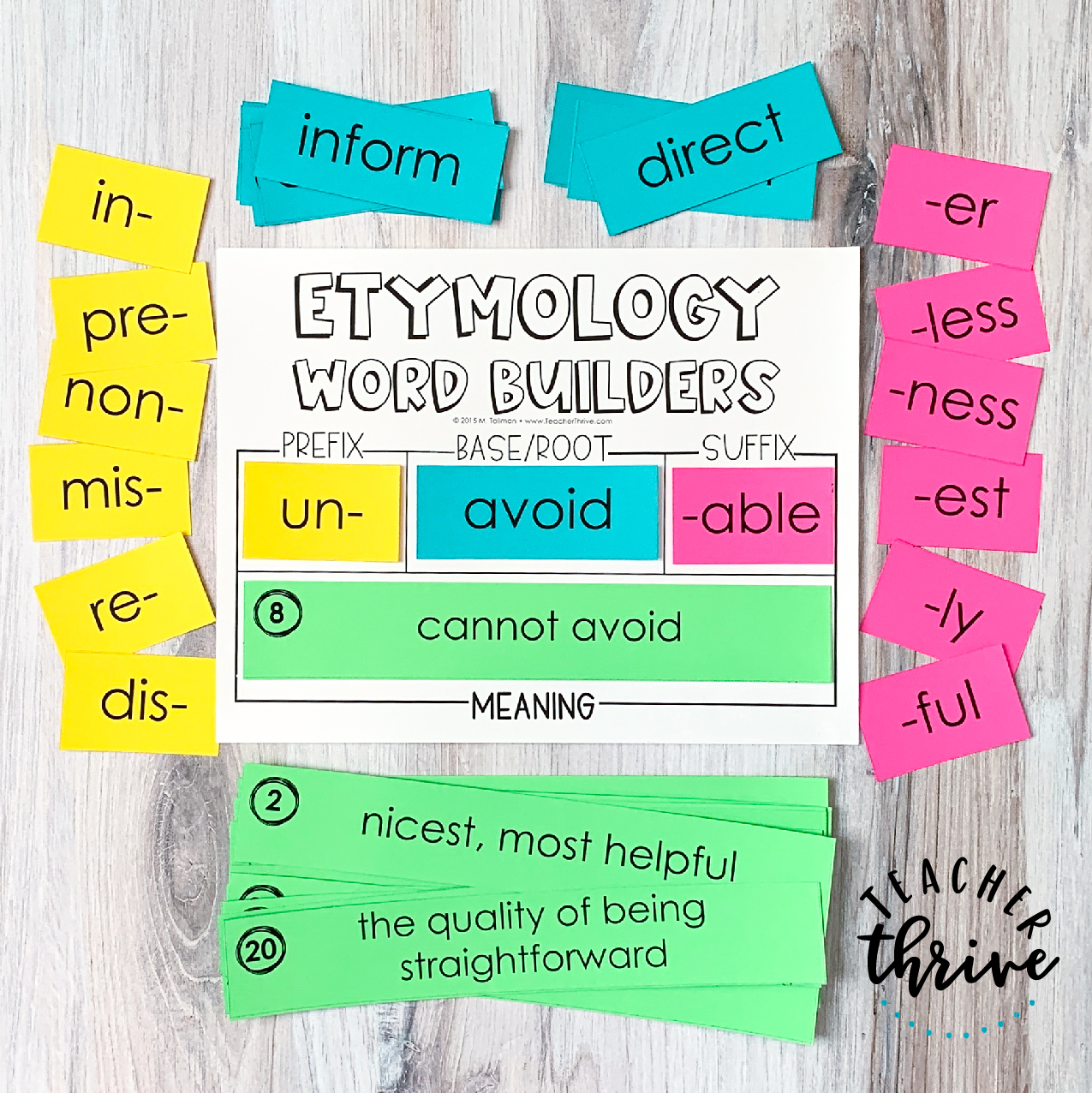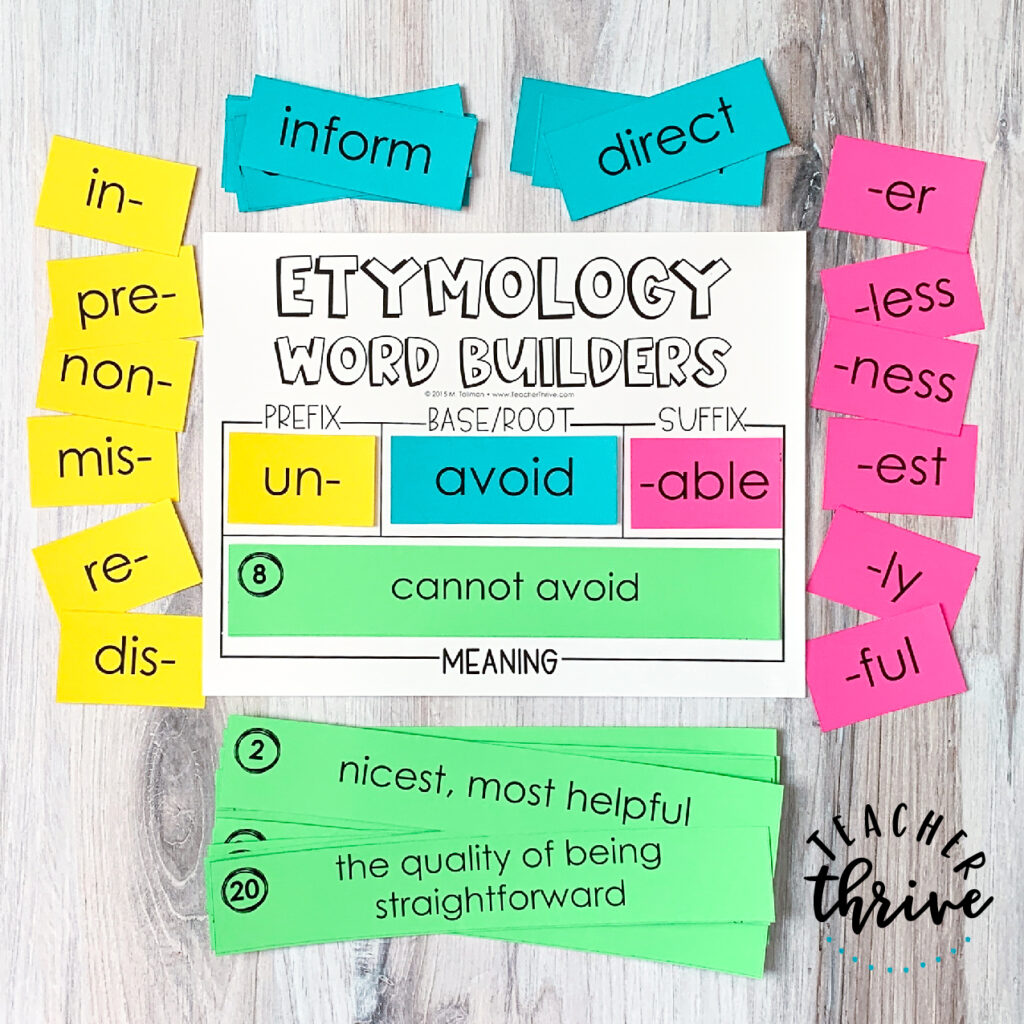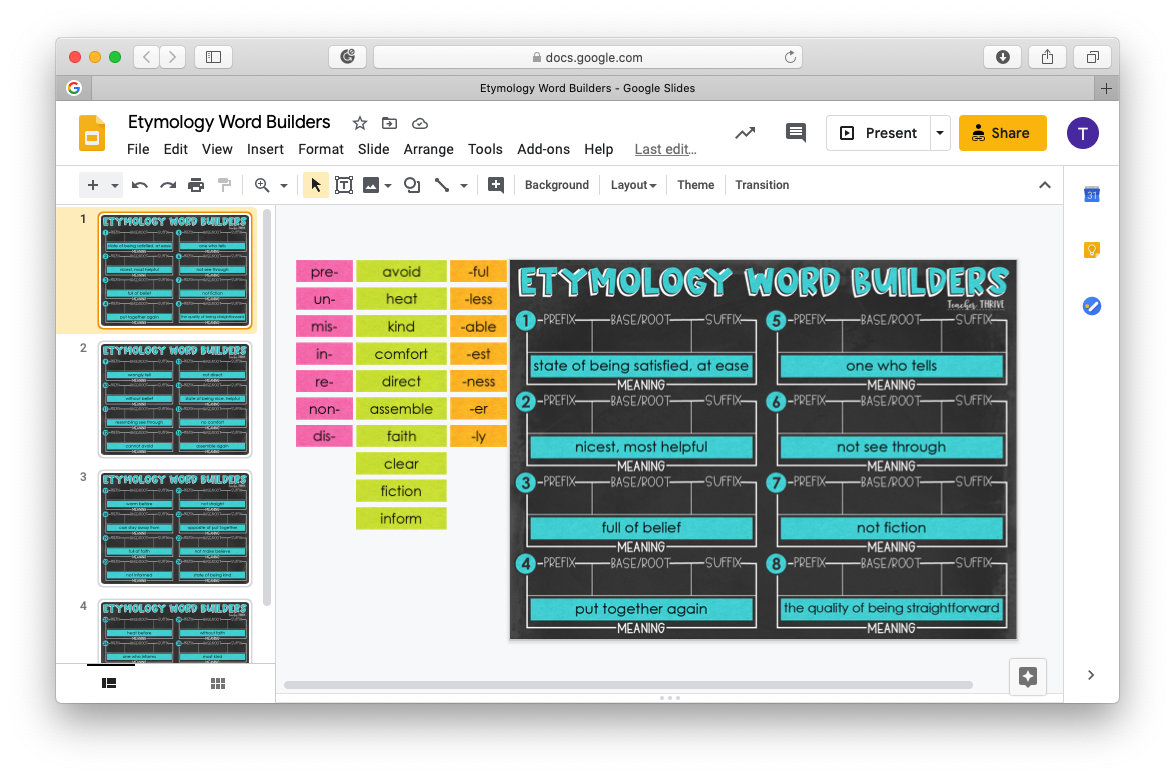 You can download this printable and digital resource for FREE by entering your email below.
If you get a chance to use these word builders, I'd love to hear from you!
More Vocabulary Resources
Looking to go deeper with vocabulary? Check out our comprehensive resources for Greek and Latin roots and affixes. Everything you need for a robust vocabulary program, even if you're distance teaching!