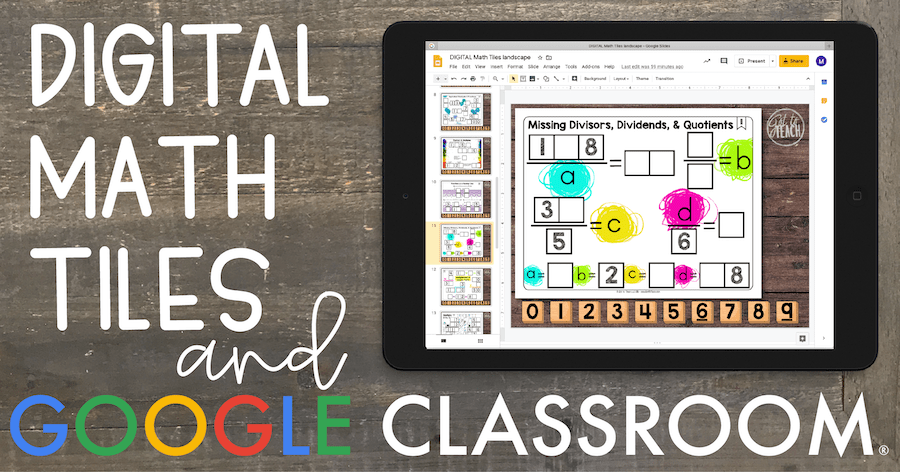 Digital math tiles are hands-on activities that take students' thinking beyond procedures and rote memorization. These engaging resources activate critical thinking and problem-solving skills, all while building a true understanding of important math concepts (e.g., place value, fractions, math facts, area & perimeter, and so much more).
If you want to read more about why math tiles are such a powerful learning tool, check out this blog post.
Want to try these with your students? It's so easy–I promise!
First, complete the form below to receive over 30 FREE Digital Math Tile activities.
Then, watch this quick video tutorial on using digital math tiles with Google Classroom.
I'd love to hear from you if you get a chance to use these with your students. Math tiles were such a hit with my students, and I know yours will love them too!