Teaching our students how to recognize and interpret literary devices (similes, metaphors, hyperbole, personification, onomatopoeia, alliteration, and imagery) not only helps them comprehend texts, but it also improves their writing. The aforementioned literary devices are some fundamental literary devices and are a great place to start teaching. Here are just a few "teaching gems" to get you started!
1. Similes & Metaphors
These two literary devices are typically taught together because they are so similar. This unit on Flocabulary contains a video, vocabulary cards, a vocabulary game, a read and respond task, and a short assessment. While Flocabulary is not free, you can sign up for a free 30-day trial to access the content.  Also, most of Flocabulary's videos are available for free on YouTube.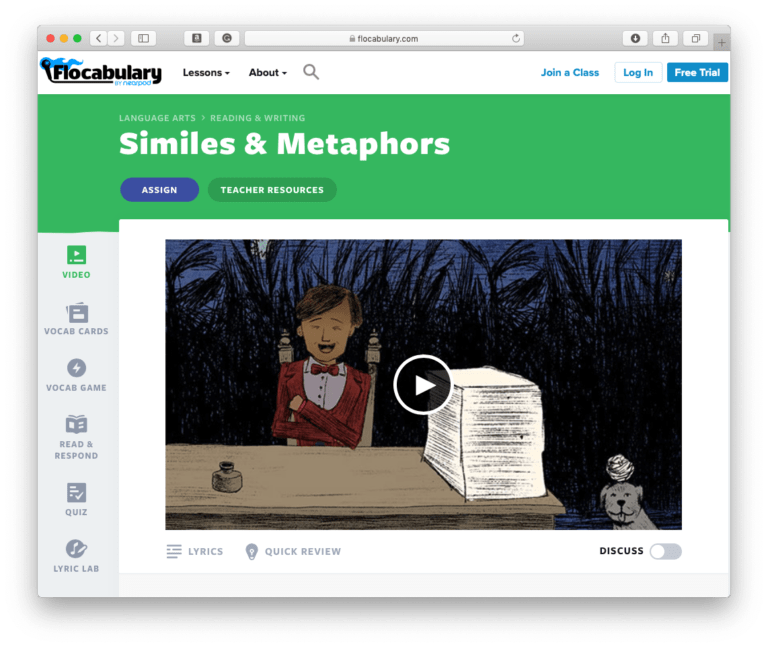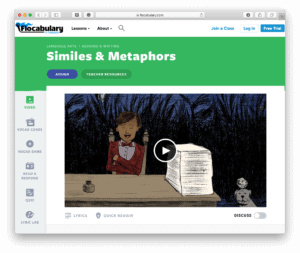 2. Hyperbole
Students don't realize how prevalent hyperbole is in their language, and if you teach older students, you know they tend to exaggerate quite a bit with the words "always" and "never". Many students find it interesting once their use of hyperbole is brought to their attention, and soon they become masters at spotting this literary device. Below is a fun video that illustrates and explains some commonly used hyperboles.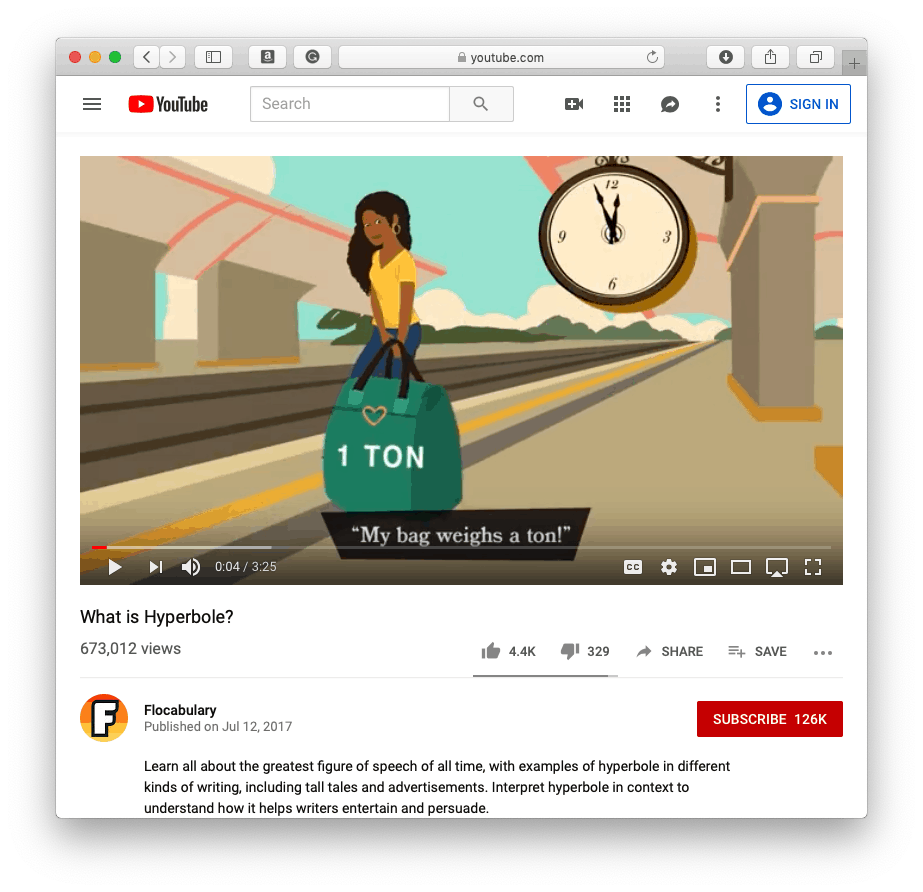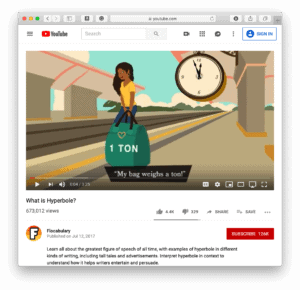 3. Personification
Students have so much fun with this literary device. It doesn't take much instruction for students to finding examples in their reading and using it themselves in their writing. I found this free unit on ReadWriteThink.org that is a great launch point for instruction. Students learn about personification by reading and discussing works of renowned poets across cultures and eras.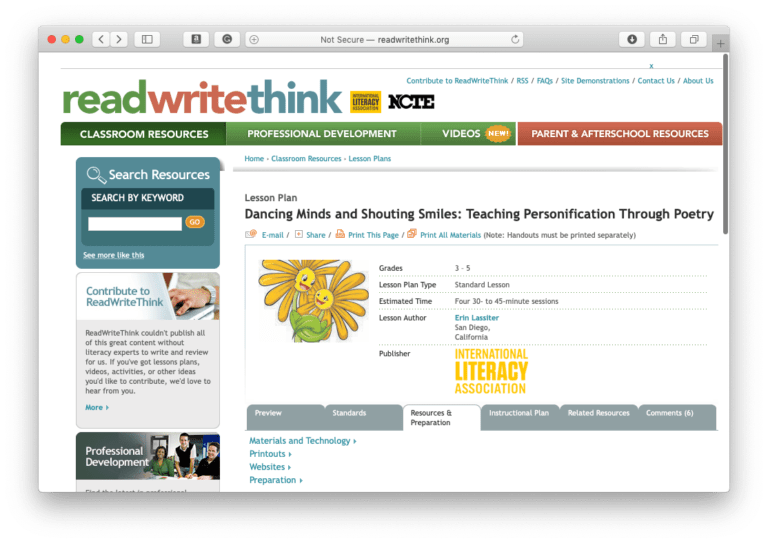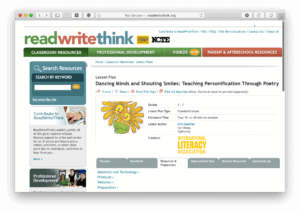 4. Onomatopoeia and Alliteration
I love teaching about literary devices that involve sound because it adds a new dimension to student writing.  I have a special fondness for Khan Academy (Khan Academy and the Crash Course YouTube channel are single-handedly responsible for me passing my science CSETs:-). Their unit on The Sound of Language is fabulous. It also covers assonance (I can still hear my freshman lit teacher saying "cold moldy oatmeal" when I say that word), which is a little more complex than alliteration, but students will quickly catch on after a few examples.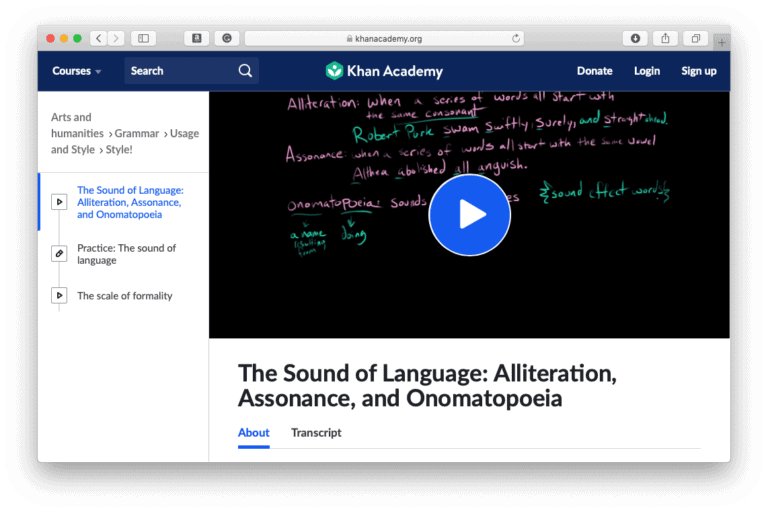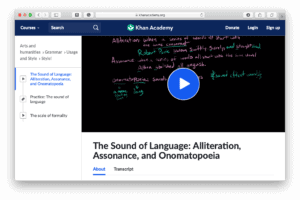 5. Imagery
This is all about what you probably say to your students 1,000s of times a year: "Show. Don't Tell." In this free ReadWriteThink.org unit, students explore how writers use sensory details to make their writing more meaningful for the reader. I love how the unit has students evaluate imagery in Pat Mora's poem "Echoes."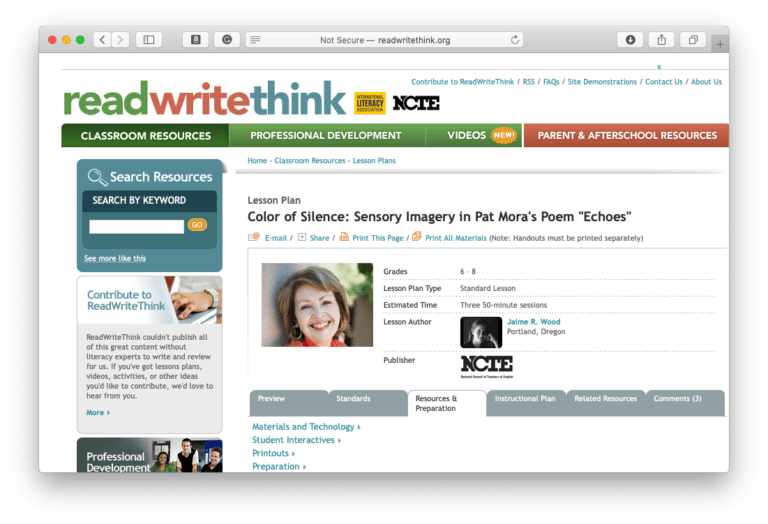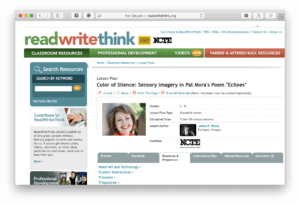 6. Reviewing and Reteaching
I am having too much fun making these mini-books, so I just had to make one for literary devices.  If you need a handy reference tool to refresh your students' memories, you will love this one! All you need is one sheet of paper (no glue or staples). I can email you this for free; just complete the form below.
My Resources for Teaching Literary Devices: