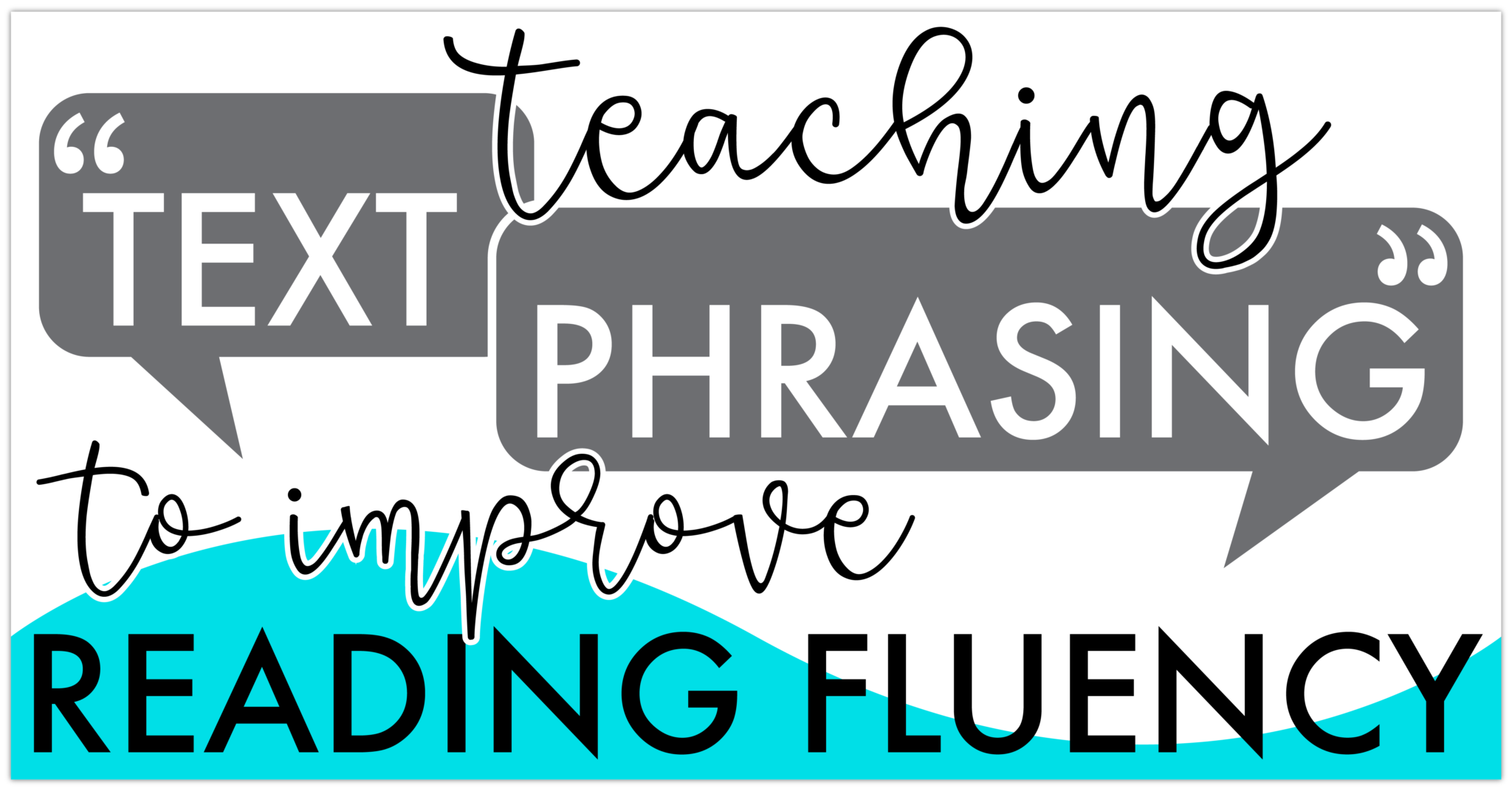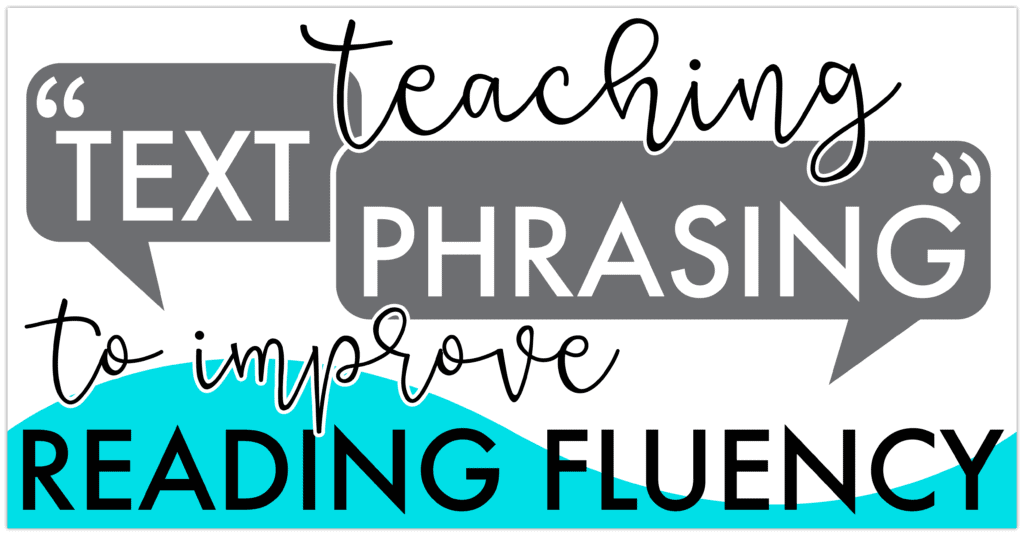 When it comes to reading fluency, text phrasing (an element of prosody) can be a challenging skill to teach. While repeated reading helps students increase students' words correct per minute (WCPM) rate, it is often not enough to combat the word-by-word "robot" reading that we often see with our struggling readers. To help students read more fluently, and thus improve reading comprehension, explicit instruction and modeling of text phrasing are critical.
What is Text Phrasing?
Text phrasing is the grouping of words together as in normal speech, pausing appropriately between phrases, clauses, and sentences. This grouping of words is sometimes referred to as "scooping." As fluent readers, we hardly notice word scooping. However, the absence of phrase scooping becomes glaringly obvious when you listen to staccato oral reading.
Reading with appropriate text phrasing requires students to chunk (or scoop) groups of words into appropriate syntactic units (e.g. prepositional phrases, noun phrases, verb phrases).
Text phrasing can be challenging for students because many phrase boundaries are invisible. Sure, commas, periods, and other punctuation offer some "signposts" for text breaks. However, many phrase boundaries are not explicitly marked, which means readers must infer the appropriate time to "pause" and "scoop."
Why is Text Phrasing Important?
Text phrasing is directly related to reading comprehension. When students read word-by-word, the meaning of the text is compromised. Often times, it is the phrase and not an individual word that contains the essential unit of meaning. For example, prepositions (of, in) and conjunctions (but, if) have very little meaning unless they are a part of a phrase or clause. Readers who have yet to master text phrasing are highly unlikely to comprehend the text, no matter how fast or accurately they read.
Improving Text Phrasing
IMPLICIT INSTRUCTION:
Provide students with fluent reading models as often as possible. Any activity where students follow along with a text while listening to a fluent model will help improve text phrasing (and several other reading fluency skills).
One of the most effective ways to provide a fluent model is with Video-Assisted Reading Passages. Here's an example from my program Flow Reading Fluency. The video reads aloud and highlights the text so students can hear and see the text phrases.
If you do don't have access to Video-Assisted Reading Passages, these options are also very helpful:
audiobooks
partner reading
EXPLICIT INSTRUCTION:
Phrased Text Mini-Lessons: These lessons require only about 10-15 minutes a day and are appropriate for a wide range of readers. Phrased Text Mini-Lessons teaches students how to identify invisible phrase boundaries, and thus pause and scoop when appropriate. Phrase boundaries are marked with forward slashes; one slash / indicates a short pause and two slashes // indicates a longer pause.
High-Frequency Phrases Practice: Time students as they read high-frequency phrases (you can download 6 high-frequency phrase lists below; each list contains 100 phrases.). Younger, less fluent readers, should be given three minutes to read the phrases. Older, more fluent readers should be given two minutes to read the phrases. The number of phrases correctly read during the allotted time is the student's score. Plot the score and the date of the reading on the graph. The students will read each list once a day until they can complete all 100 phrases within the allotted time frame. Record each reading on the High-Frequency Phrases Graph so that students can see their growth over time.
Enter your email address below, and I will send you FREE Phrased Text Mini-Lessons and High-Frequency Phrases materials!